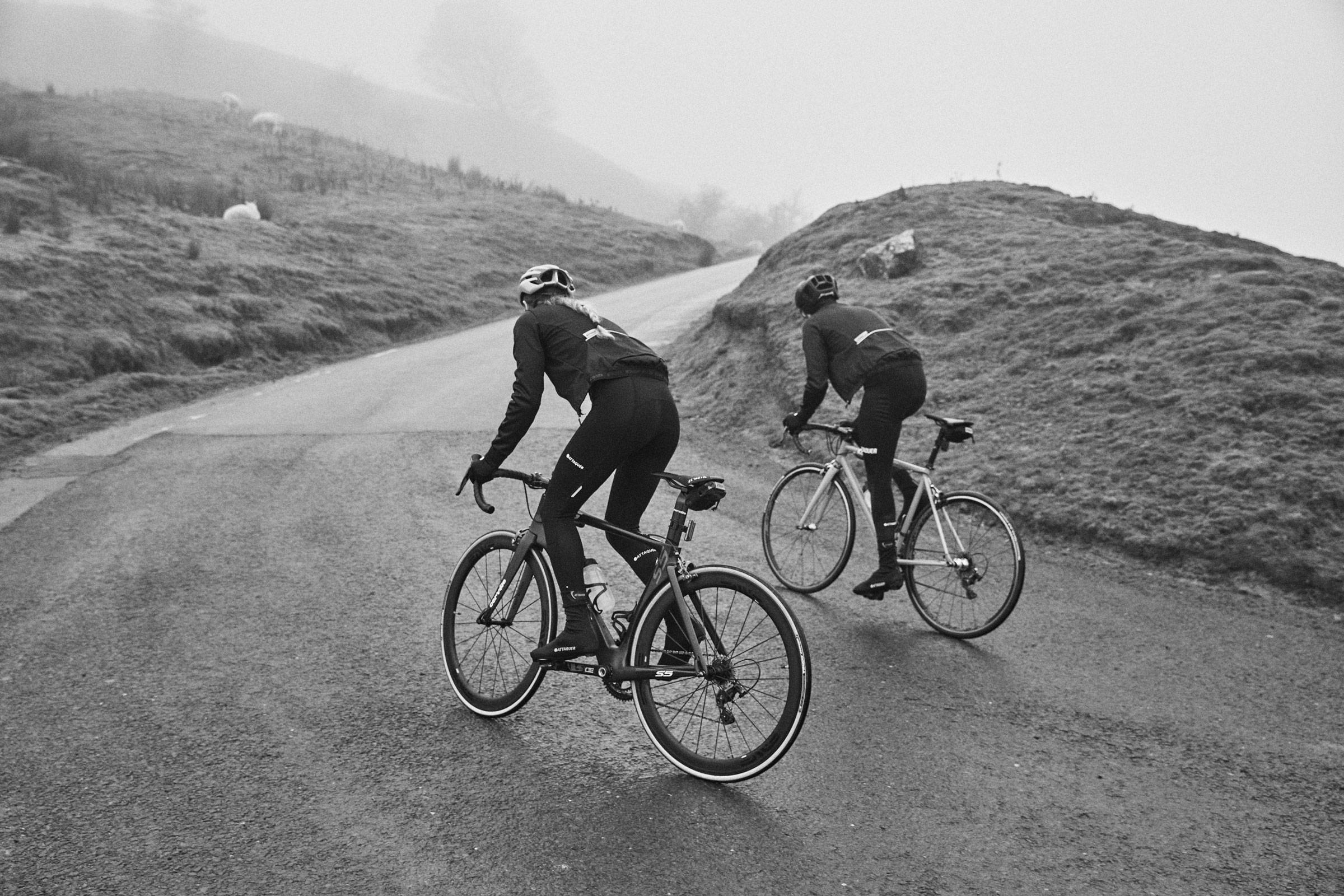 PAUL EVANS

AGE: 46

BIKE(S): CHRIS KING CEILO, CONDOR ACCACIO, CONDOR LEGGERO, S&M BLACK MAGIC, SURLY STEAMROLLER

PROFESSION: HOMELESS SERVICES OPERATIONS MANAGER & GENERAL SUPPORT
How you got into riding?
I've been riding forever, after getting beaten and broken on bmx's I started riding road bikes for travel. I then was reminded of the beauty of riding on 2 wheels and ride every day.
What keeps you riding?
The peace it gives me, my job is very stressful and cycling gives me a calm space to destress.
From a community perspective I have old bmx riding friends that I have known for 30 years and cycling is our bound. Cycling brings such deep connections to sights, pain, fun, suffering that remain in the memories for ever.
Favourite local route?
We are spoiled in Surrey as the loops are super fun. Normally out via Cobham, Staple Lane climb, Peaslake, Shire, Ockley, Broomehall climb (the best climb in Surrey) down Coldhabour (v fast descent!). Then it's all guns back to Giro cafe.
Best ride to date?
Stelvio Pass - the beauty of what your climbing is amazing. The site of that waterfall is nature at its finest, and the fact it's bloody huge! Or riding bmx down the local trails. It's just riding bikes.
BIANCA GREEN

AGE: 29

BIKE(S): CERVELO S5

PROFESSION: ADVERTISING
How you got into riding?
I got really into cycling when I bought my 1960's orange racer (now my trusty pub bike!) upon first moving to London. The day I bought it, I took it to Regents Park and did a silly amount of laps, until my legs no longer turned. It just felt so FAST! (Looking back I definitely wasn't ha!) but I was so excited by that feeling of freedom and adrenalin.
At that time I was at Uni, and also working in West London, commuting from East London. It gifted me an hour each day that was truly mine, time to decompress and evaluate how I was really feeling. Uncompromised time to myself.
I have also always loved photography, and felt like the bike suddenly gave me a new way to get out and explore with the camera.
A few years ago a friend suggested I look at getting a more modern road bike. With the proppa shoes n' lycra n' all. So after months of searching for the right one, I found my Cervelo and loved it instantly.
What keeps you riding?
For me cycling continues to be an outlet that not only provides an incredibly freeing form of exercise, but has helped me massively with my Anxiety. It re-focuses my thoughts and attention to my body, to what I'm doing in that moment. For someone who struggles with an anxiety disorder and the swell of thoughts/worries that often come with that, it's so nice to just feel present for that time in the saddle.
The cycling community in London has been and continues to be a huge support network on the bike and off it, especially at this time when it's key to feel like you're still connected with people and part of something. It feels like everyone is watching out for one another which is something very special.
Favourite local route?
I would have to say Richmond Park :) I have a soft spot for it as it was my first long ride clipped in. Always feels like a good place to get into your own zone, and something I can do before work to set me up for the day.
Best ride to date?
A loop I did along the coastline and into the hills of Croatia this summer. Was my first time riding abroad and just felt super special!